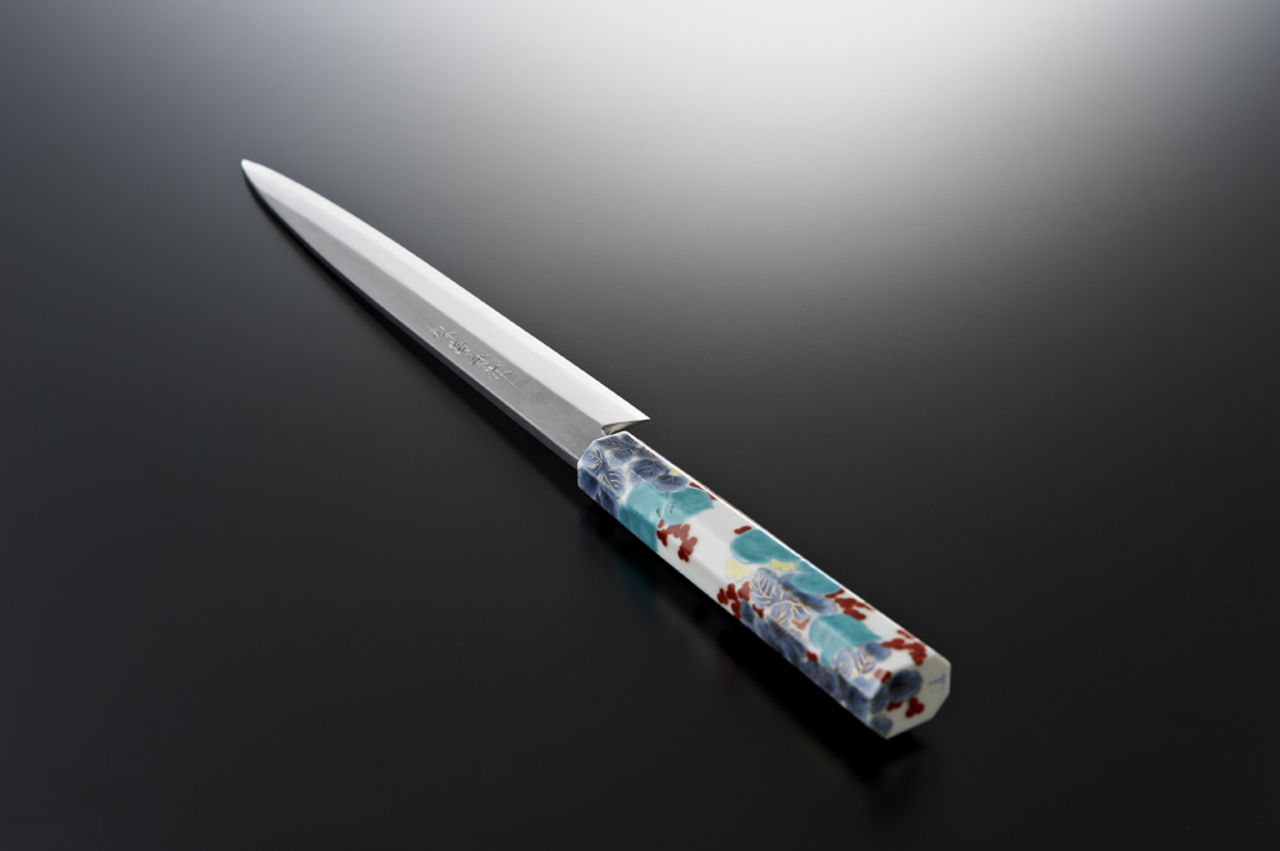 1000年の歴史を融合させた
有田焼堺包丁
With A Millenium of History Knives
"ARITA WARE SAKAI HOCHO"
有田焼堺包丁とは
佐賀県が誇る国内随一の高級陶磁器「有田焼」と、言わずと知れた名品・大阪「堺包丁」を融合させた新しい伝統工芸品です。

About "ARITA WARE SAKAI HOCHO"
Arita Yaki-Sakai Hocho is a new Japanese traditional craft created by combining the world-famous Arita-yaki porcelains and the pride of Osaka, Sakai - the finest Sakai kitchen knives.

今までのキッチンナイフにはない彩りをまとい、使う人にも、それを見る人にも感動を与える包丁。
包丁も有田焼も一つ一つ職人の手による手作りで、すべて一点ものとなります。日本の伝統美と機能美を存分に堪能できる逸品です。
By adding beauty to the knives like no other, it inspires not only the parson who uses it, but also others who see the one using it.
Each knife is crafted by the hands of specialized artisans and you will never find anyone that is the same. With the piece you will be able to enjoy the beauty of Japanese tradition and the highest peak of beautility altogether.